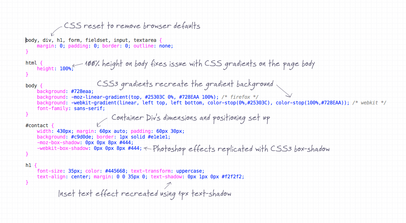 What is CSS?
Edit
Cascading Style Sheets (CSS) is a type of style sheet language used in association with HTML documents to format the layout of web pages. This style language is used mostly to create a visually engaging web page for users. The use of different style sheets can cause the same HTML document to look visually different. The CSS specifications are maintained by the World Wide Web Consortium (W3C). the W3C offers a free CSS validation software that will allow designers to idenfity the appropriate use of their CSS elements.
Ad blocker interference detected!
Wikia is a free-to-use site that makes money from advertising. We have a modified experience for viewers using ad blockers

Wikia is not accessible if you've made further modifications. Remove the custom ad blocker rule(s) and the page will load as expected.